Trackhouse Racing's second season in the NASCAR Cup Series is off to an incredible start. So much so, that they are adding yet another sponsor to their repertoire.
GoPro will adorn both Trackhouse Racing cars at Martinsville.
Both Ross Chastain's no.1 and Daniel Suarez's no.99 Chevrolet Camaros will have GoPro on the hood. It was not announced if GoPro will sponsor any more races this season.
Ross Chastain is on fire.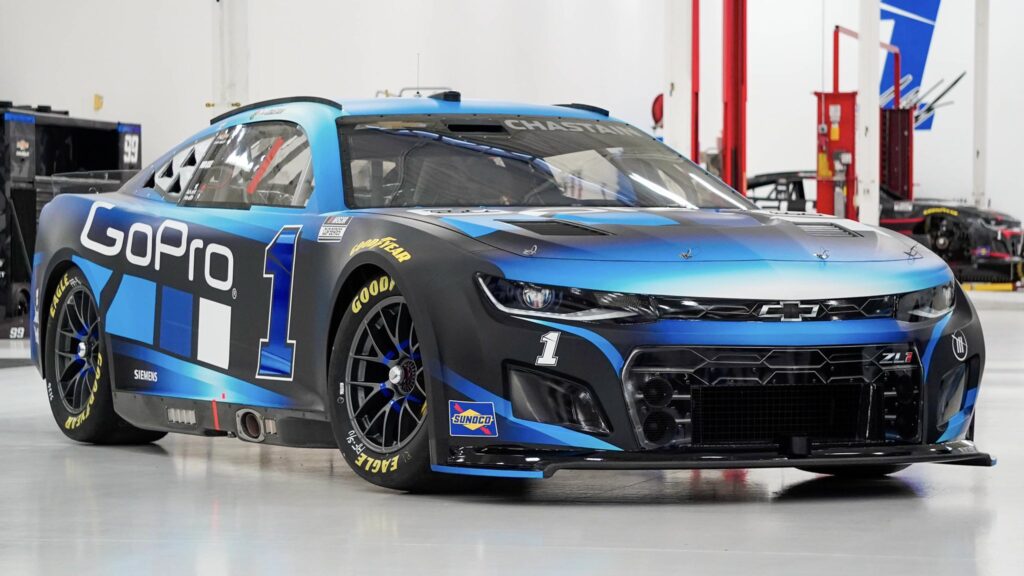 Chastain scored his first Cup Series win this year at The Circuit of the America's (COTA). From the start of the 2022 season Chastain's momentum has been intense, and doesn't show any signs of slowing.
Ross has scored one win, four top five's, and led 156 laps over the first seven races – which totals more than his previous five years in the Cup Series combined.
Daniel Suarez is heating up.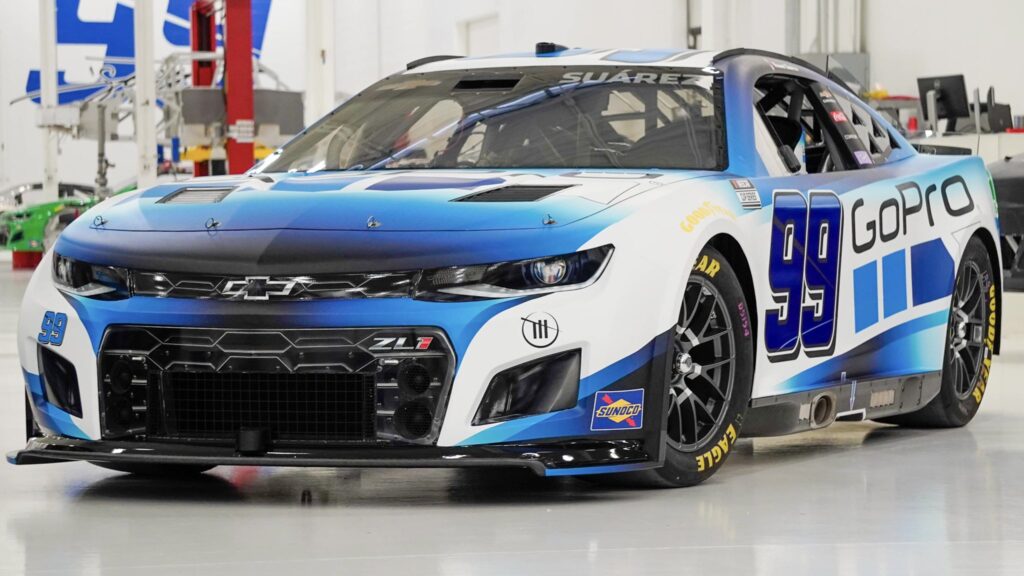 Daniel Suarez has seemed to found his home with Trackhouse Racing. Suarez has drove for top NASCAR teams like Joe Gibbs Racing and Stewart-Haas Racing, but something feels right about this partnership.
Trackhouse Racing's first ever driver, Suarez helped make a solid foundation for the team in their first season last year. 2022 looks to be even better.
Suarez has amassed two top-fives, three top-10s, and has led 28 laps in the first seven races. His first Cup Series win seems inevitable this year.
Trackhouse Racing isn't messing around.
Last years news that Chip Ganassi would sell off his NASCAR team came as shock to most. What most of us did not expect was Trackhouse Racing to be the buyer. Nor did we expect for them to start the 2022 season on fire.
2021 saw a typical first year season for a new team. 23XI Racing and Bubba Wallace had a lot of eyes on them, likely because of Michael Jordan being an owner. This let Trackhouse quietly get the kinks out of their program without too much expectation.
Fast forward to 2022 and Trackhouse has proved they are not going anywhere and they are here to win. Within six races from the start of the season this came true with Chastain's win at COTA.
Funding is not always easy to find, especially for a new team. Trackhouse Racing sponsors include the likes of CommScope, Tootie's, and iFly. The way Chastain and Suarez are performing should allure more.
The news of a new sponsor for Trackhouse Racing comes as no surprise. A team with two drivers hitting their stride and lots of TV coverage could be very lucrative to a business looking to broaden their exposure.