Brandon Jones will leave Joe Gibbs Racing to drive the JR Motorsports' Xfinity Series No.9 in 2023. Jones, a veteran of the Xfinity Series, is in his seventh full time season.
Jones Looking For Championship Winning Car
"To watch how competitive JRM has been over the years is really impressive," Jones said in a team release. "They're a threat to win every week, and one of the premier teams in our series. I'm so thankful to Dale (Earnhardt Jr.), Kelley and Mr. Hendrick for allowing me to be part of it."
Over his career, Jones has 229 Xfinity Series starts with five wins, 36 top-five and 98 top-ten finishes, 49 Camping World Truck series starts with one win, 14 top-five and 24 top-ten finishes.
"Brandon's been a tough competitor over the years, and he's a talented addition to JR Motorsports," said Kelley Earnhardt Miller, JRM co-owner, in a team release. "He's a series veteran that brings a lot of experience, and we're going to see big things from Brandon and the 9 team in 2023."
Jones' raced for Richard Childress Racing in his first two Xfinity Series seasons driving the No.33 Chevrolet Camaro before joining Joe Gibbs in 2018.
"Reuniting with Chevrolet again is awesome, too. They were a big part of my career early on, and I'm looking forward to building on those relationships and driving a Camaro in 2023," Jones said in a team release.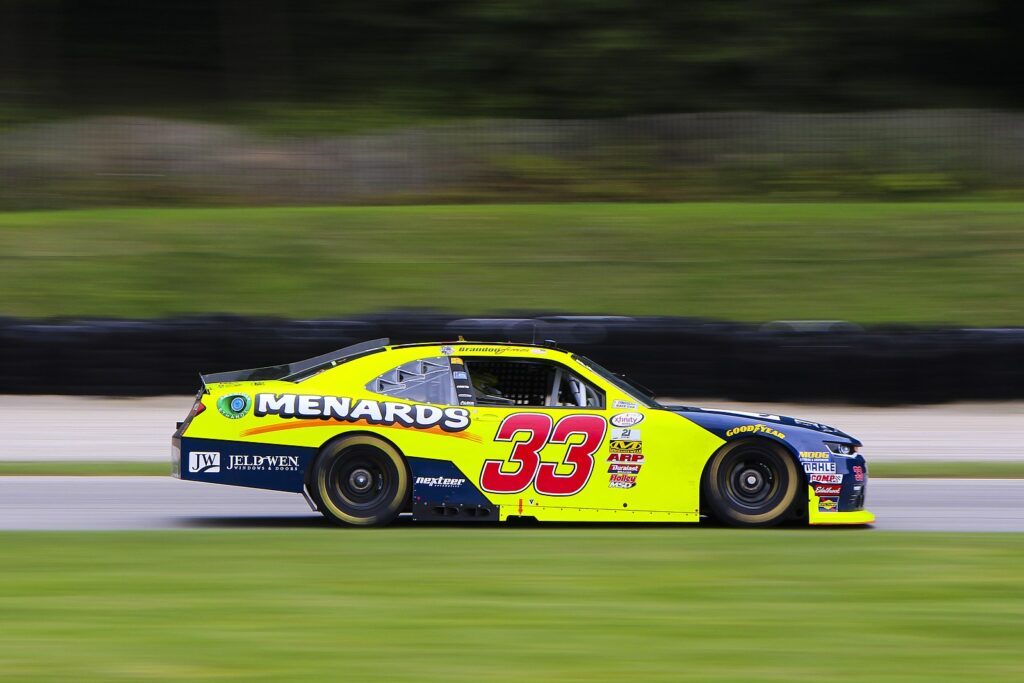 Menards has been a long-time partner of Jones, however nothing has been announced as of yet.
JR Motorsports' No. 9 – The Team To Beat
JR Motorsports No.9 team has been a Xfinity Series powerhouse over the past decade. The No. 9 won the Xfinity Series Championship in 2014 (Chase Elliott), 2017 (William Byron) and 2018 (Tyler Reddick). Of the 69 victories JR Motorsports has earned, 20 of them are thanks to the No.9 car.
2014 saw the introduction of the No.9 Chevrolet Camaro, driven by rookie Chase Elliott. Elliott would score three wins, 16 top-fives and 26 top-tens in route to the Xfinity Series Championship, the first for JR Motorsports.
Elliott piloted the No.9 again in 2015 with one win, 11 top-fives and 27 top-10s and would finish second in the final points standings behind Chris Buesher.
In 2016 Elliott moved to the Cup Series and the No.9 took a break this year.
William Byron would take over the No.9 car in 2017. Byron's rookie season was impressive to say the least. He scored four wins, 12 top-fives and 22 top-tens and the Xfinity Series Championship.
Two championships in four years, not too bad.
Tyler Reddick took over the No.9 car in 2018 as Byron moved to the Cup Series.
Reddick amassed two wins, seven top-fives and 20 top-tens. He won the season opener at Daytona to secure his spot in the playoffs and the final race of the season to secure the Xfinity Series Championship.
Another one and done season, Reddick left the team to drive for Richard Childress Racing and JR Motorsports signed rookie Noah Gragson for the 2019 season.
Since 2019, Gragson and the No.9 team have found victory lane 11 times, and scored 54 top-fives and 86 top-tens. Gragson finished third in the Xfinity Series Championship in 2021, his best playoff performance yet.
Gragson will leave JR Motorsports after four seasons at the end of 2022 to drive for Petty GMS in the Cup Series in 2023.